Other Brands
Do you need a travel bag to style-up your outfit? Who can be your better companion than the Hermes Wallago Cabine Bag. This bag is practical, easy-to-carry and fashionable in all angles. It's Hermes but it doesn't scream Hermes at all. And there is just one mystery that we need to solve. Why is this bag called the Wallago?
Dictionary: Wallago is a catfhish that can be found in the rivers of Southern Asia.
Hmm…
The Design
The Wallago Cabine Bag is specifically made to help you transport your personal belongings from A to B. It's spacious, stylish and durable. It's also designed with a clever flap pocket on the front. The sides are flexible and expandable in case you need to carry a lot of things.
This is a very elegant bag and the exterior only is made with multiple pockets. Besides the front pocket, the back also features an extra zip pocket, which is hidden behind a leather patch – this will make sure that your most beloved essentials will be concealed and secured.
The bag also comes with a chic luggage tag hanging on the handles. And talking about handles, they're purposely made extra-long for hand carry or elbow carry.
What's more? It's made from Togo Calfskin, which feels luxurious and impeccable at the same time.
The Interior
There are two sizes of this handbag available. One is easier to carry due to its size, but there is also a bigger size available in case the medium is not big enough. The Wallago Cabine Bags are purposely made for travelling, so the interior is spacious enough for all your daily essentials and more. And besides, this handbag is a bit slouchy and the side-wings can be expanded to carry a lot more stuff.
The Sizes And Prices
Hermes Wallago Cabine 35 Bag
Size: 35 x 34 x 21 (L x H x D) cm
Prices: €5300 euro, £4870 GBP
Hermes Wallago Cabine 53 Bag
Size: 53 x 23 x 25 (L x H x D) cm
Prices: €6500 euro, £5970 GBP
More Colors And Images
Other Brands
Valerija Kelava heads to the beach for the December 2017 issue of Harper's Bazaar Russia. Photographed by Agata Pospieszynska, the brunette poses in looks from the pre-fall collections. Stylist Svetalana Vashenyak dresses Valerija in light layers including suiting separates, pretty dresses and luxe knits. The Slovenian model wears the designs of Saint Laurent, Alexander McQueen, Miu Miu and more.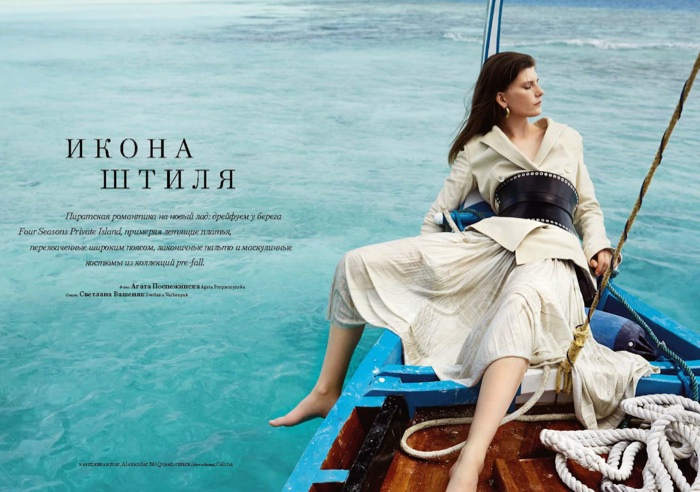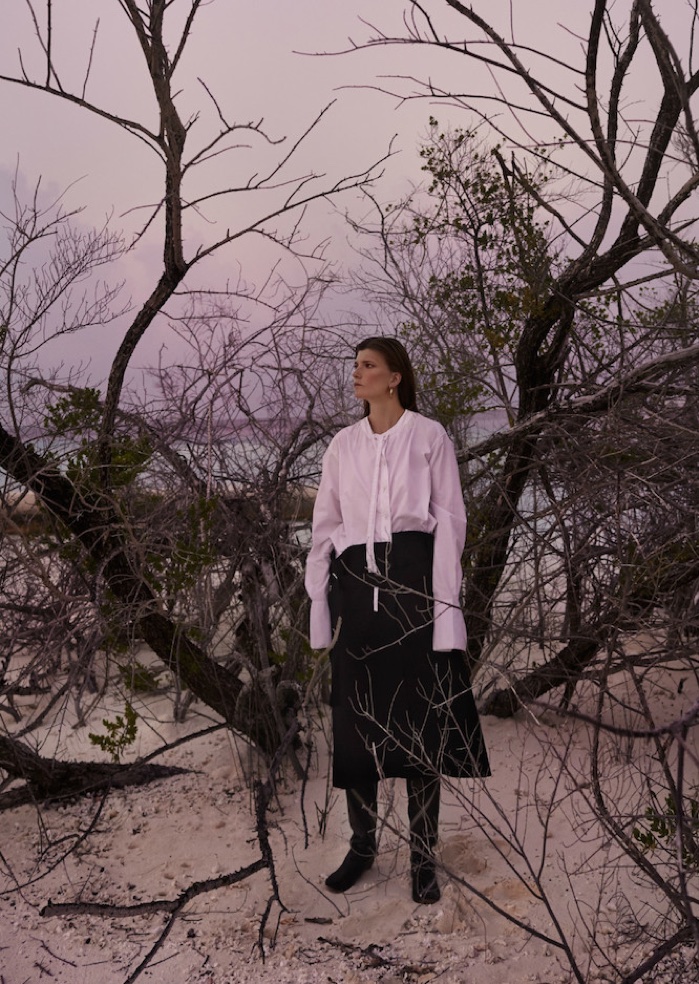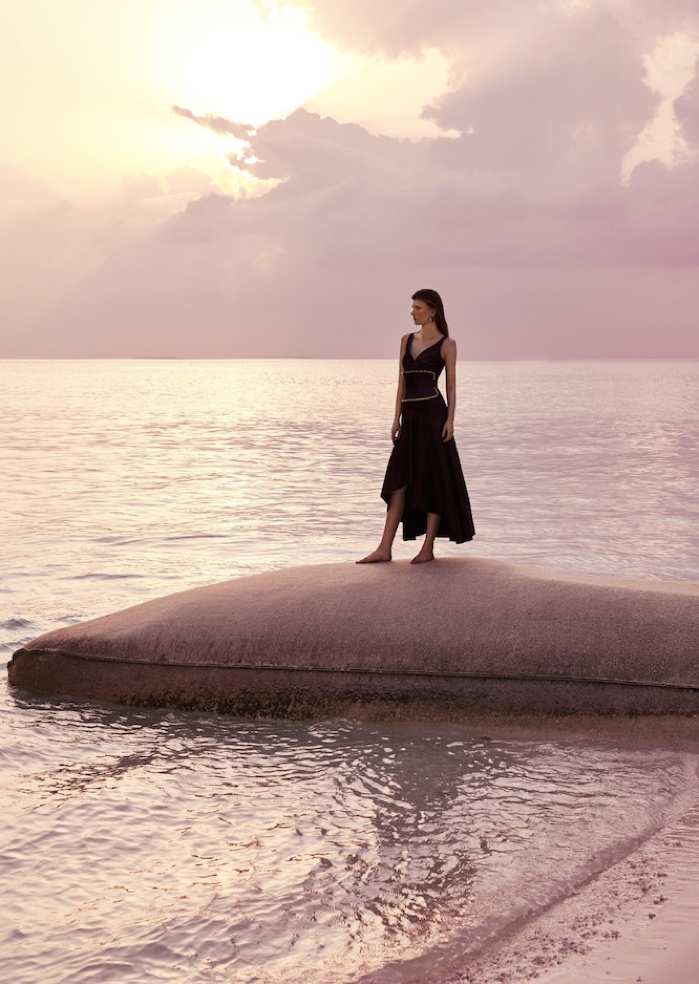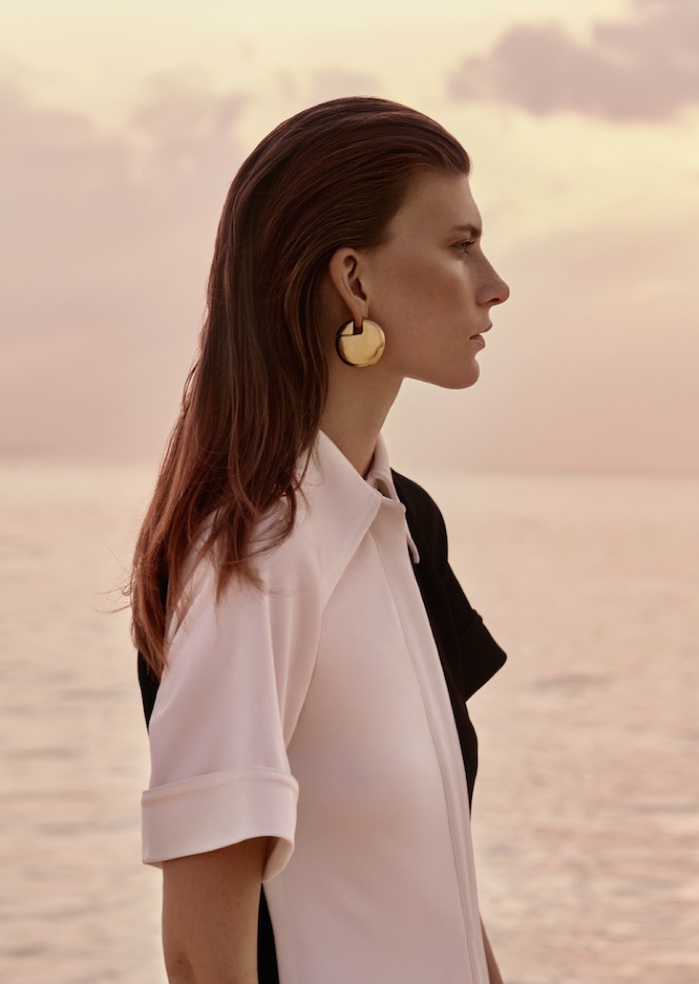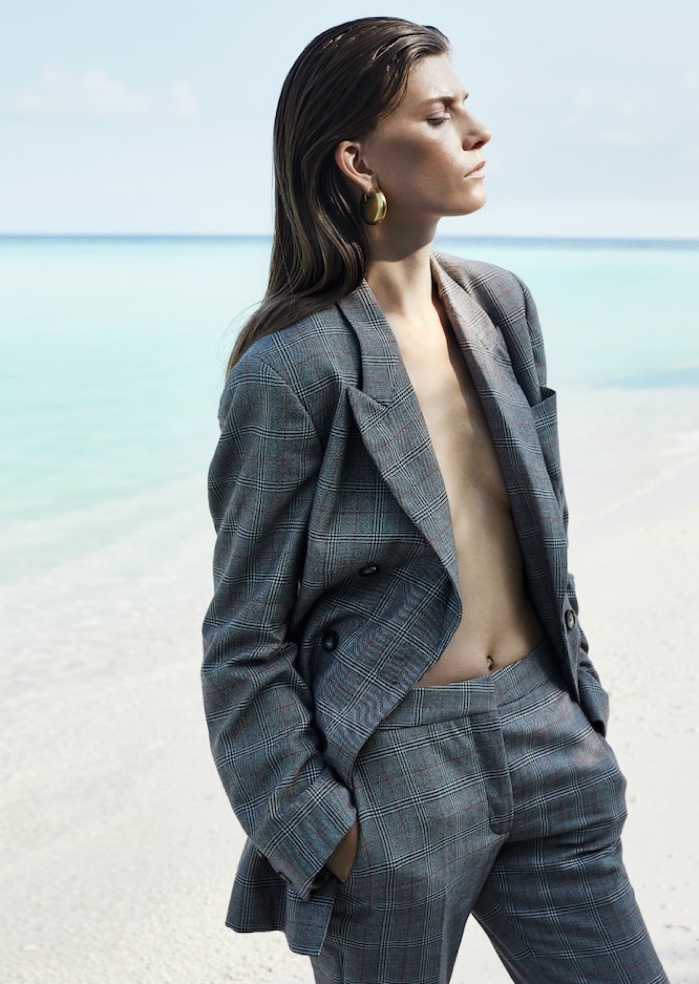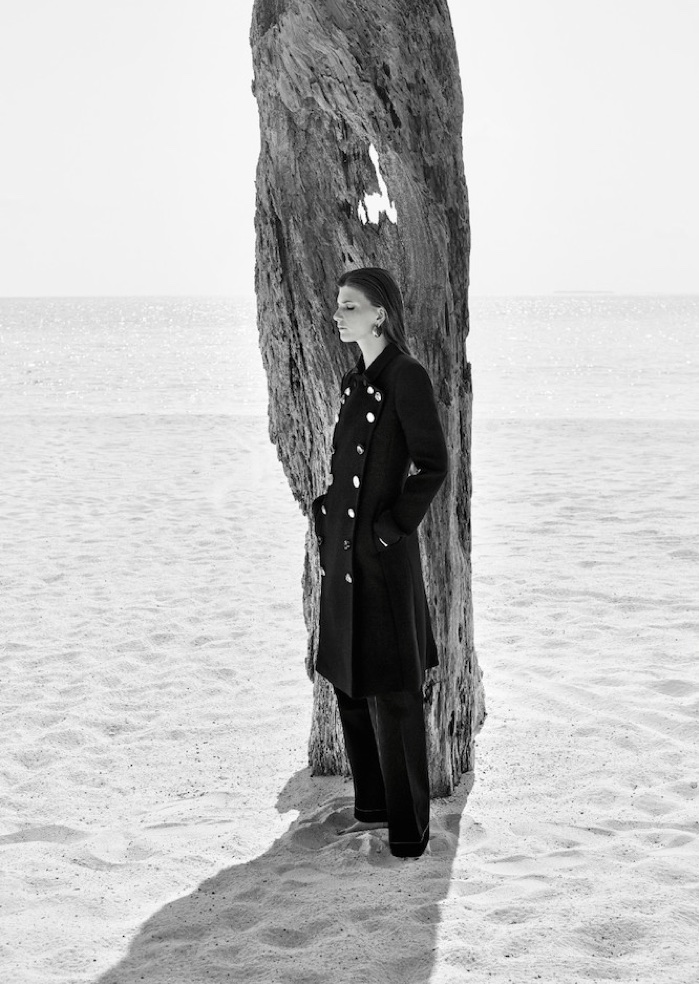 Other Brands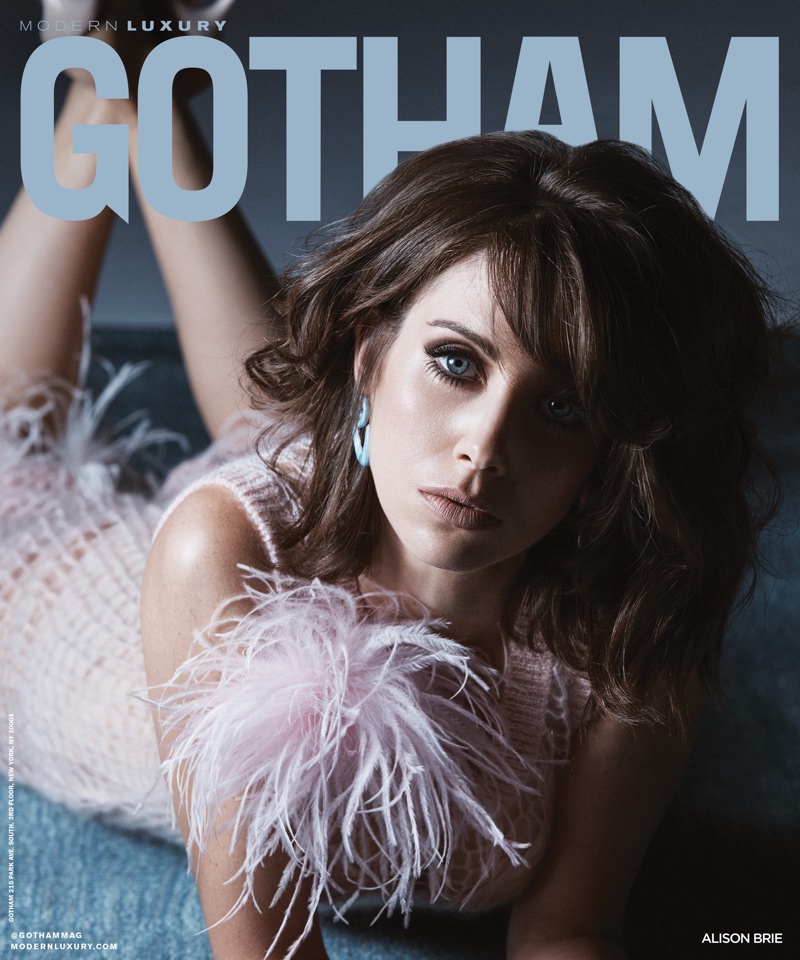 Alison Brie looks glam on the January 2018 cover of Gotham Magazine. Photographed by Diego Uchitel, the brunette wears a Christopher Kane dress with a 60's inspired hairstyle. Inside the magazine, Alison poses in elegant and seductive fashions styled by Jacqueline Zenere. The 34-year-old impresses in the designs of Chanel, Thom Browne, Oscar de la Renta and more.
Related: Alison Brie Looks Pretty in Florals for The Edit
COVER SHOOT: ALISON BRIE FOR GOTHAM MAGAZINE JANUARY 2018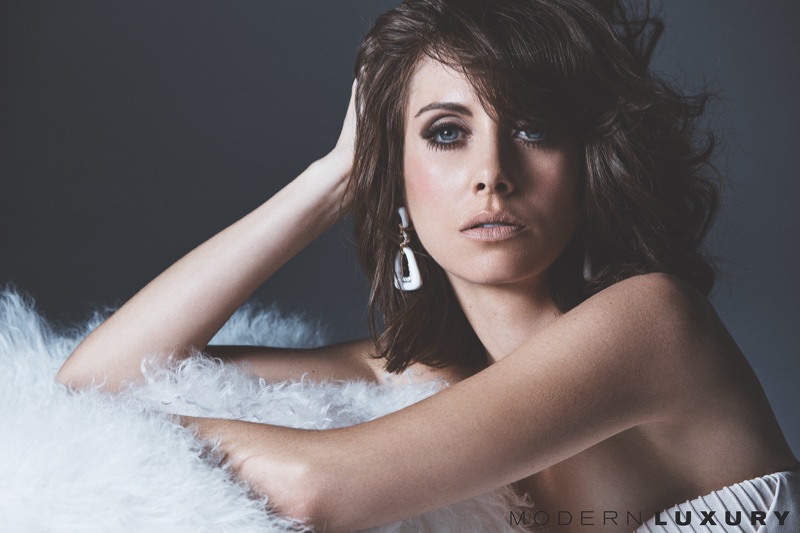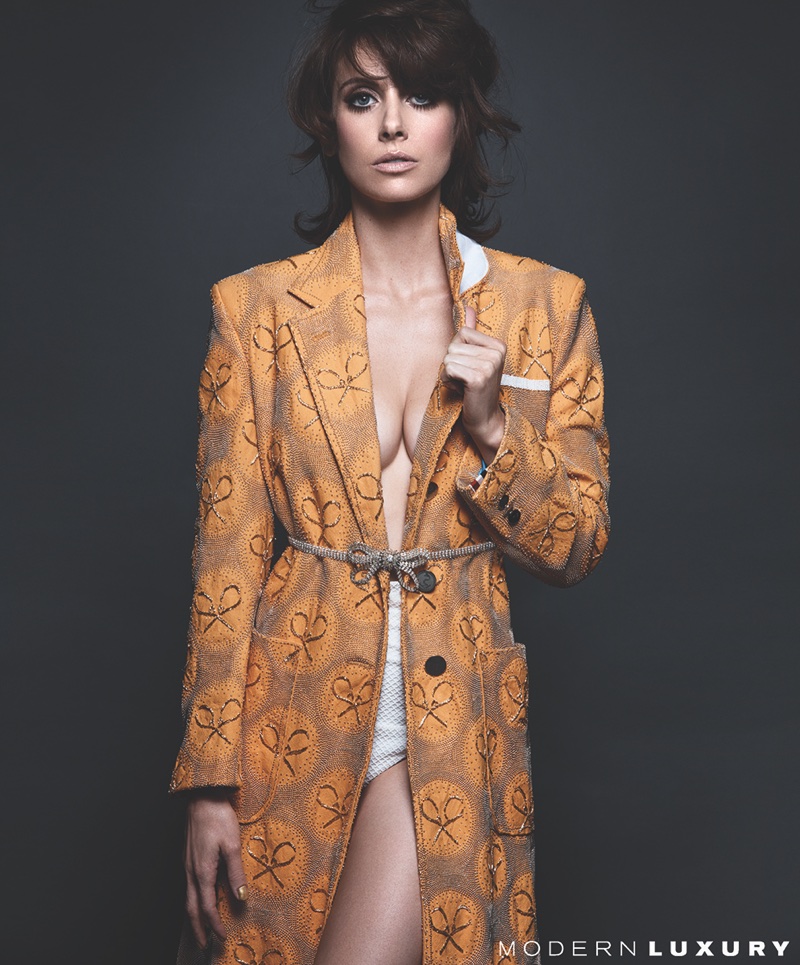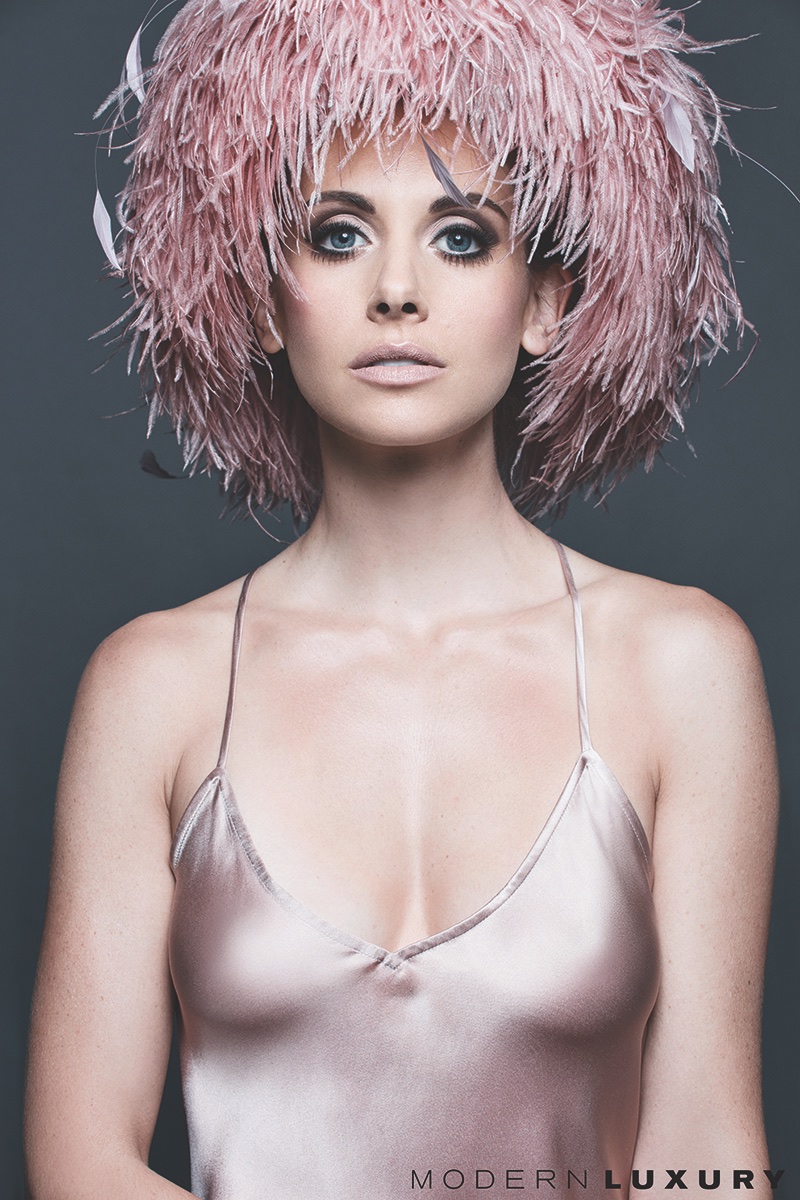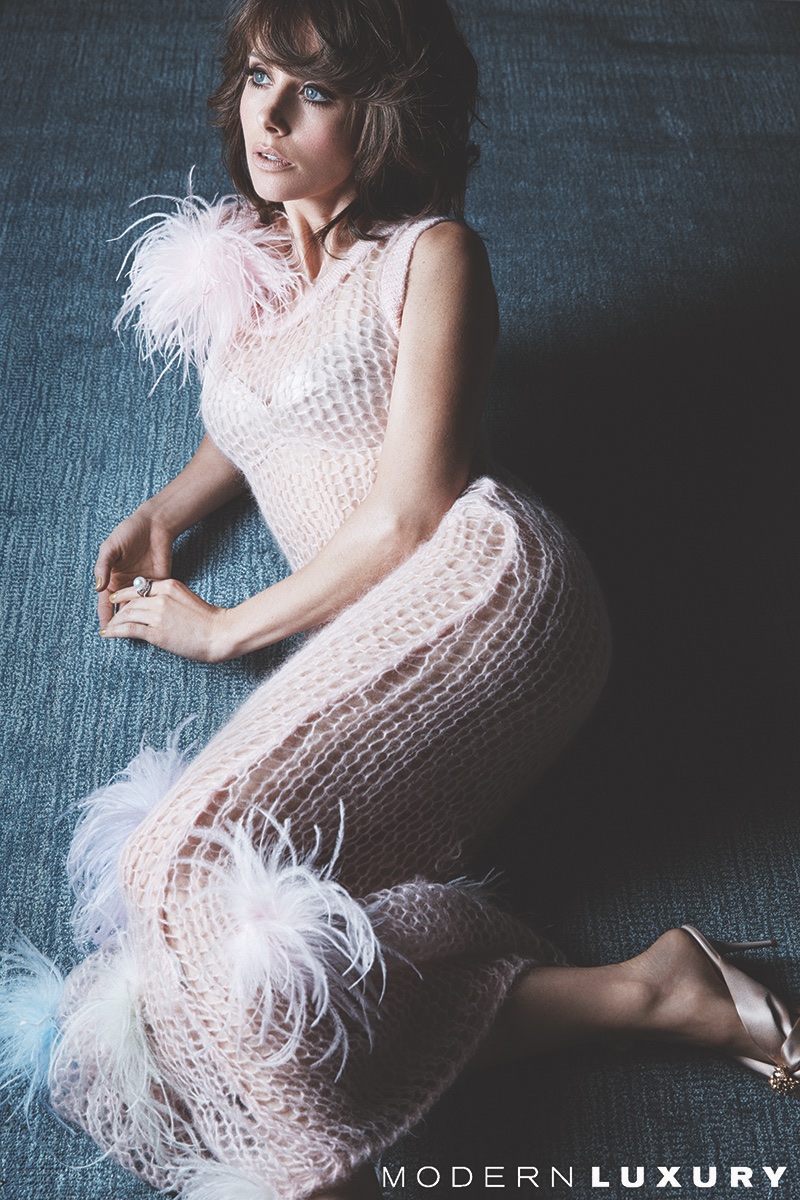 Other Brands
Not everyone loves the Classic Flap Bag or the Boy Bags. Some like something distinctive, others go for urban-chic. And that's okay because there are plenty of variation of Chanel handbags. For example, the Coco Eyelets Round Flap Bag, which has been introduced for the Cruise 2018 Collection. It's also quilted, but in a different way.
The Design
Designed in beautiful round shape, the Coco Eyelets Flap Bag is feminine but more ideal for the casual days. You can carry it with work of course, but match it with jeans for the best look. This bag is quilted just like most of Chanel's handbags, but in a different way. The diamond quilting is refined with little eyelets. It's elegant, but also urban-like.
The center is crafted with the signature smooth CC logo while the medium-sized chain strap is inspired by the Boy Bags. You can carry this bag cross body or on your shoulder.
The Interior
This handbag is large enough to carry all your daily essentials. And the good news is that it also comes in different size. If the small size is not large enough, then take the medium size.
The Sizes And Prices
Chanel Small Coco Eyelets Round Flap
Style code : A69992
Size: 5.5 x 7.9 x 3.9 inches
Price: $3900 USD, €3890 euro, £3610 GBP, $6540 SGD, $33900 HKD, $AUD, ¥517320 JPY, 20550 MYR, $5425 CAD
Chanel Coco Eyelets Round Flap Bag
Style code: A69993
Size: 6.3 x 9.1 x 3.9 inches
Price: $4300 USD, €4190 euro, £3880 GBP, $7040 SGD, $36500 HKD, ¥557280 JPY, 22130 MYR, $5850 CAD
More Colors And Images
Other Brands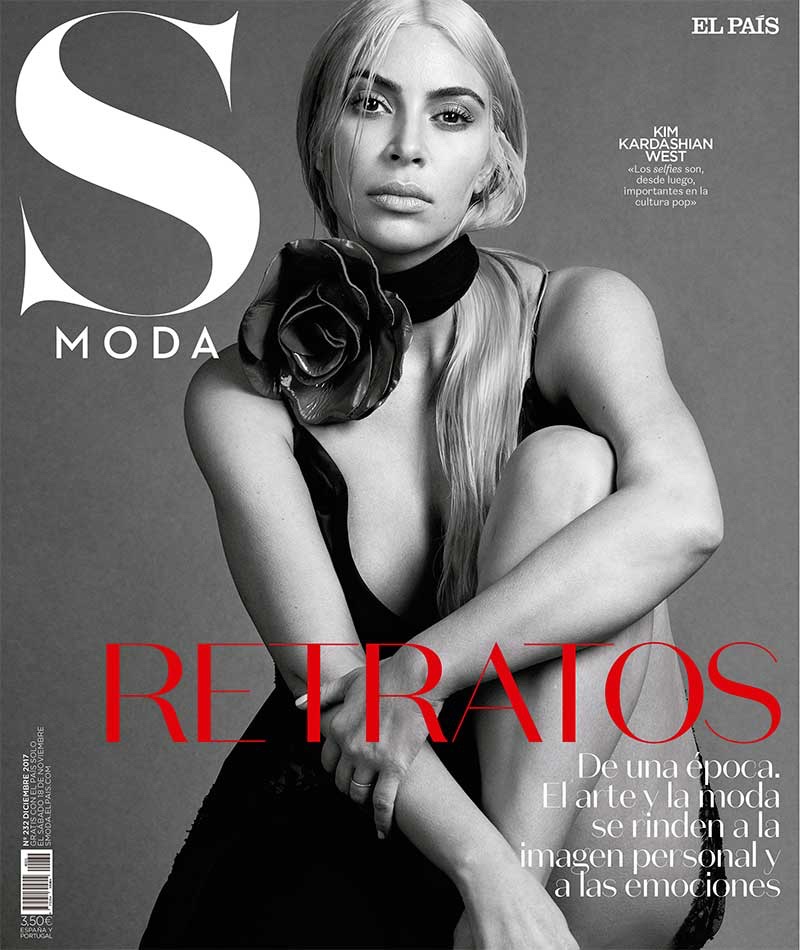 Kim Kardashian flaunts some skin on the December 2017 cover of S Moda. Lensed by David Slijper, the blonde beauty poses in a low-cut dress from Saint Laurent with a floral choker necklace also from the French label. In the accompanying shoot, Kim wears simply chic looks in the portraits. Stylist Francesca Rinciari dresses the 37-year-old in leather jackets and crisp shirts.
Related: Kim Kardashian Sizzles in Fall Beauty Looks for Vogue Mexico
COVER SHOOT: KIM KARDASHIAN FOR S MODA DECEMBER 2017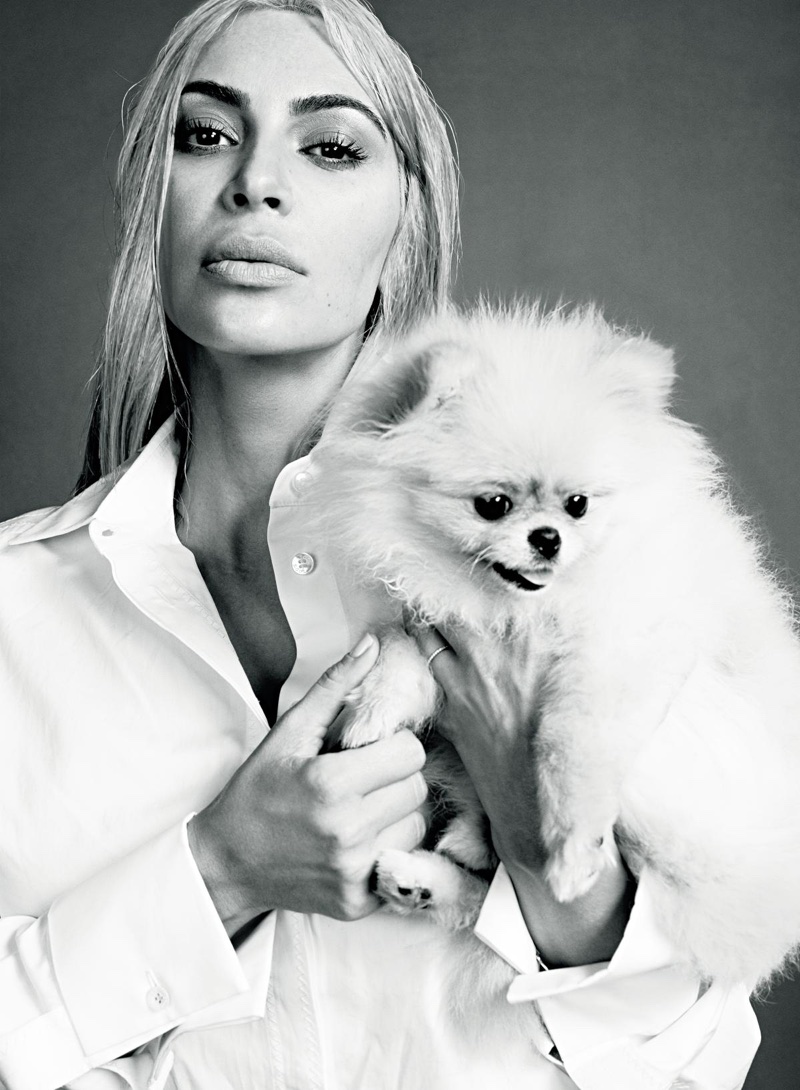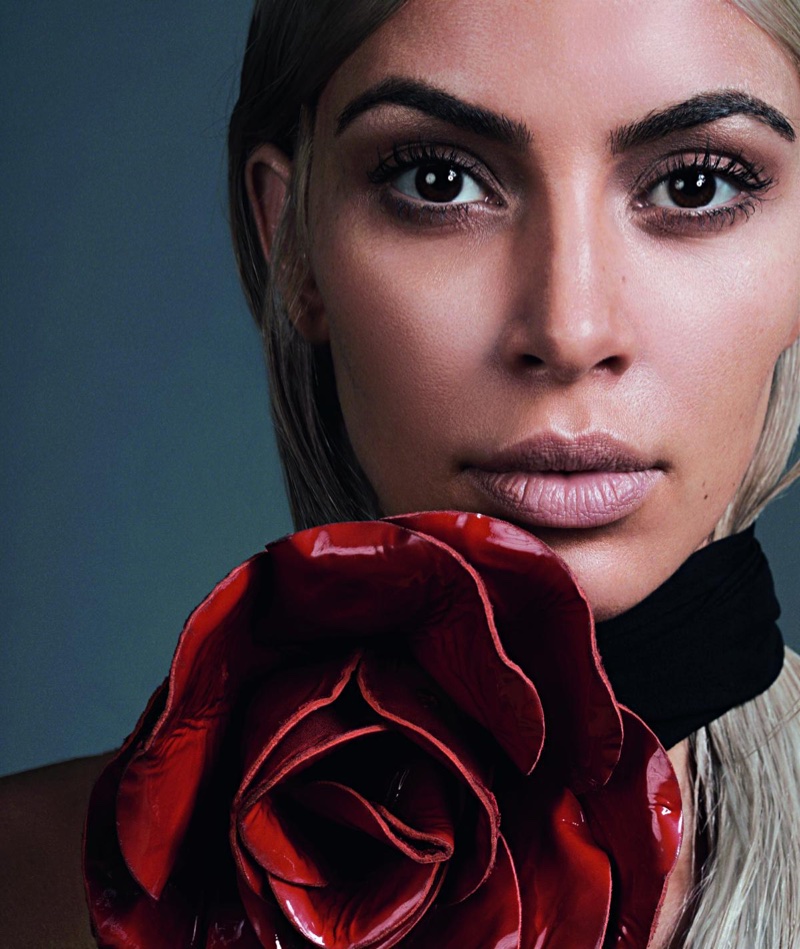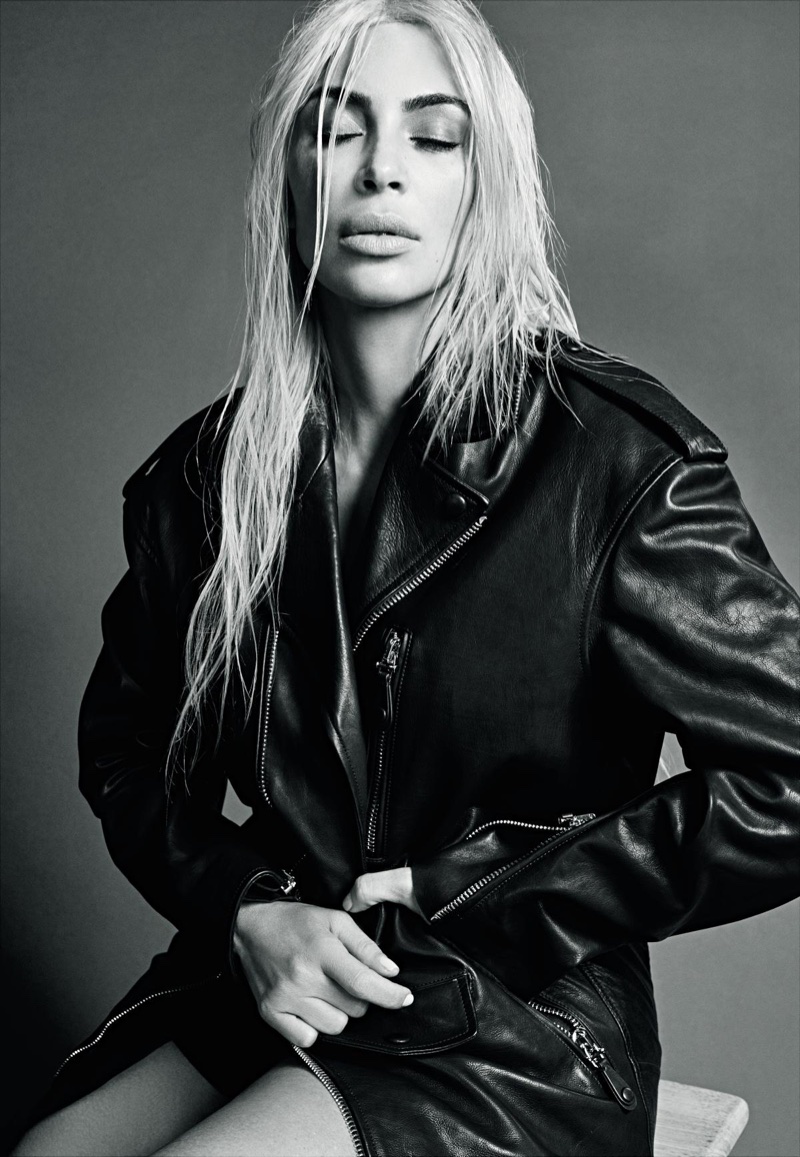 Other Brands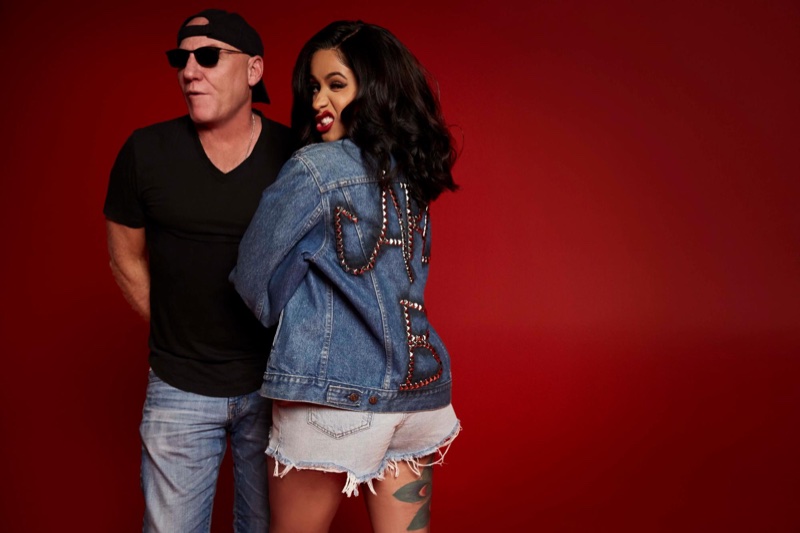 With her breakout hit 'Bodak Yellow' under her belt, rapper Cardi B lands her first major fashion collaboration with Steve Madden. The shoe brand tapped the 25-year-old New Yorker for a new campaign featuring on-trend footwear styles. Handpicked by Cardi, the silhouettes range from pumps like 'Daisie', thigh-high boots such as 'Dominique' and lace-up booties like 'Satisfied'. Prices range between $89.99 to $229.95. Cardi also appears in a series of short clips, describing the shoes in her own, unique way.
Related: 8 Chic Holiday Shoe Styles from Steve Madden
CARDI B X STEVE MADDEN SHOES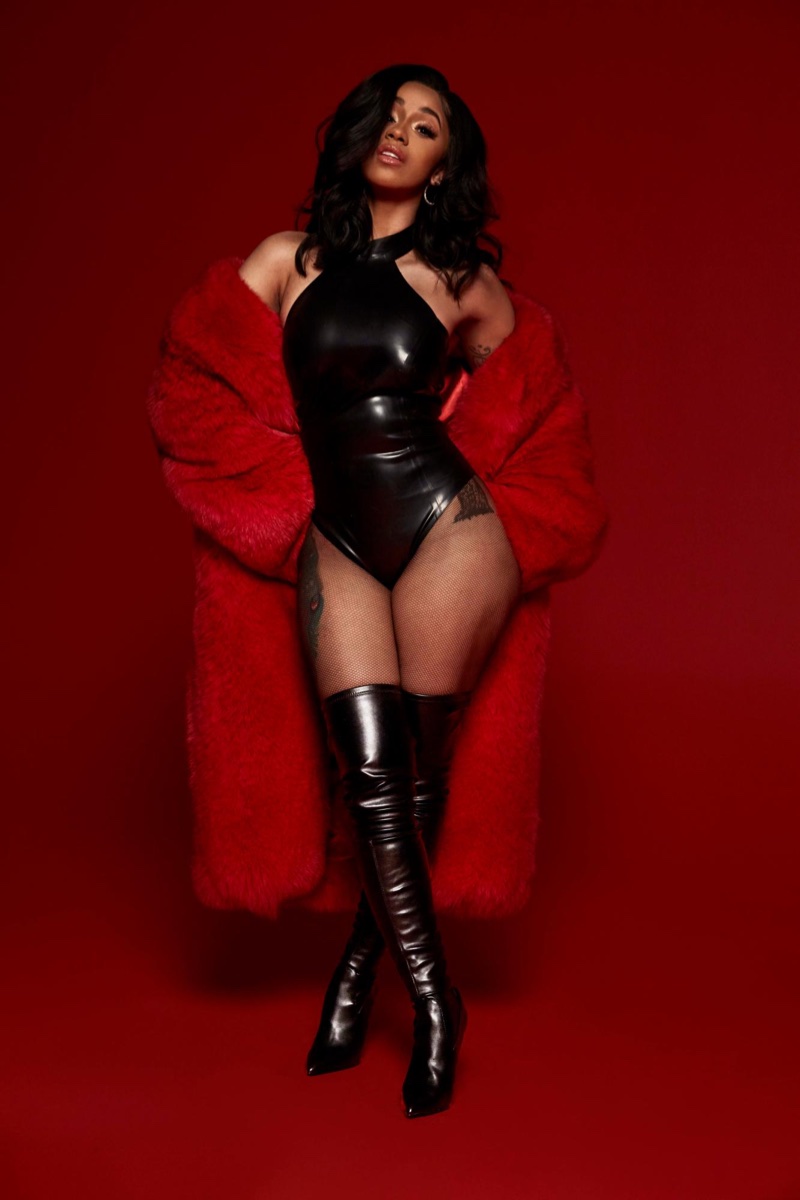 "I'm so excited to be collaborating with one of my all-time favorite shoe designers! As a little girl I would die for a pair of Steve Madden shoes, now I'm working with him! It's really a dream come true."
Cardi B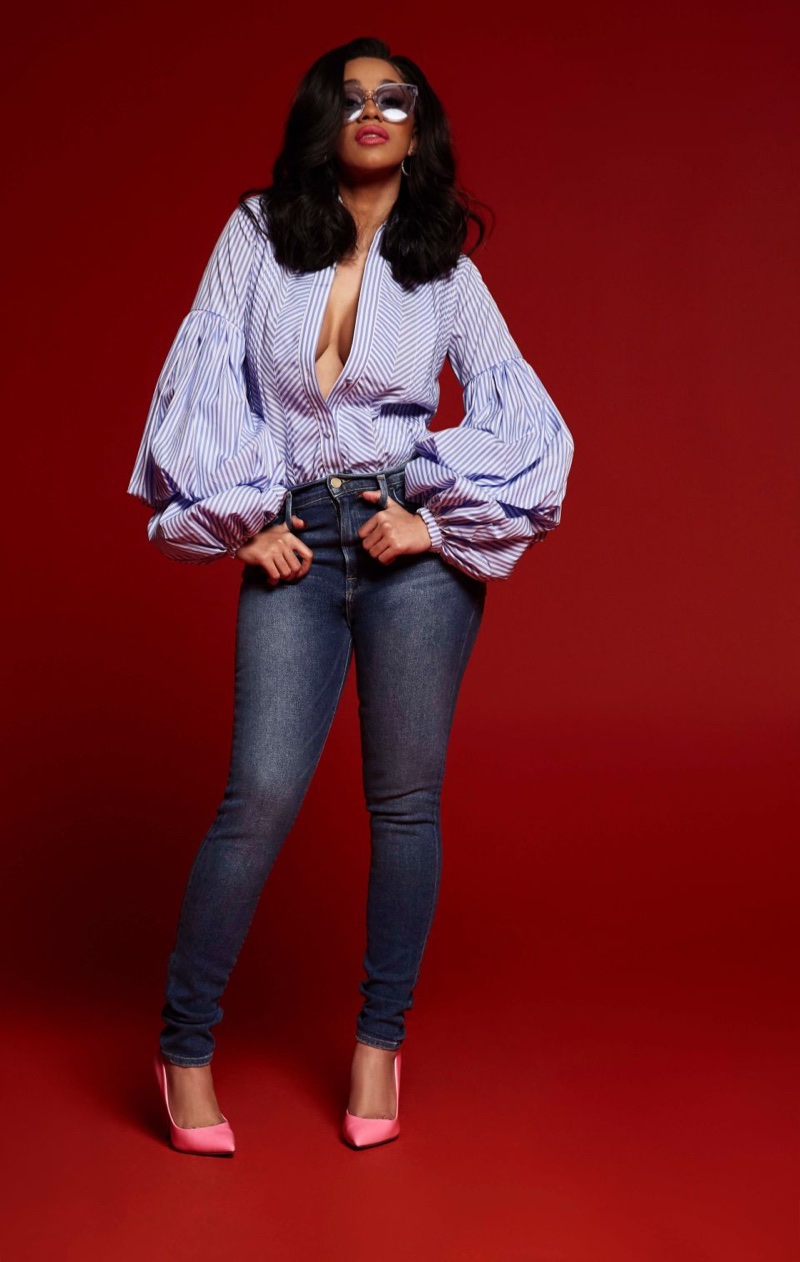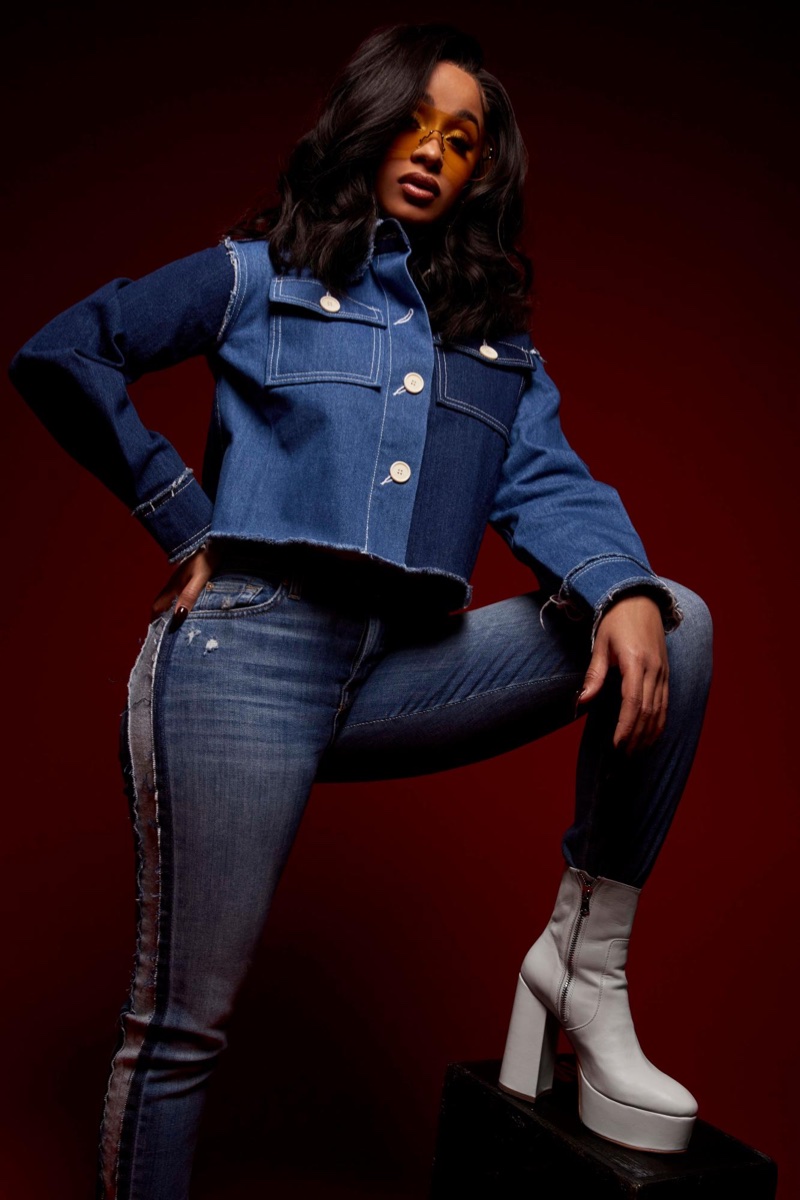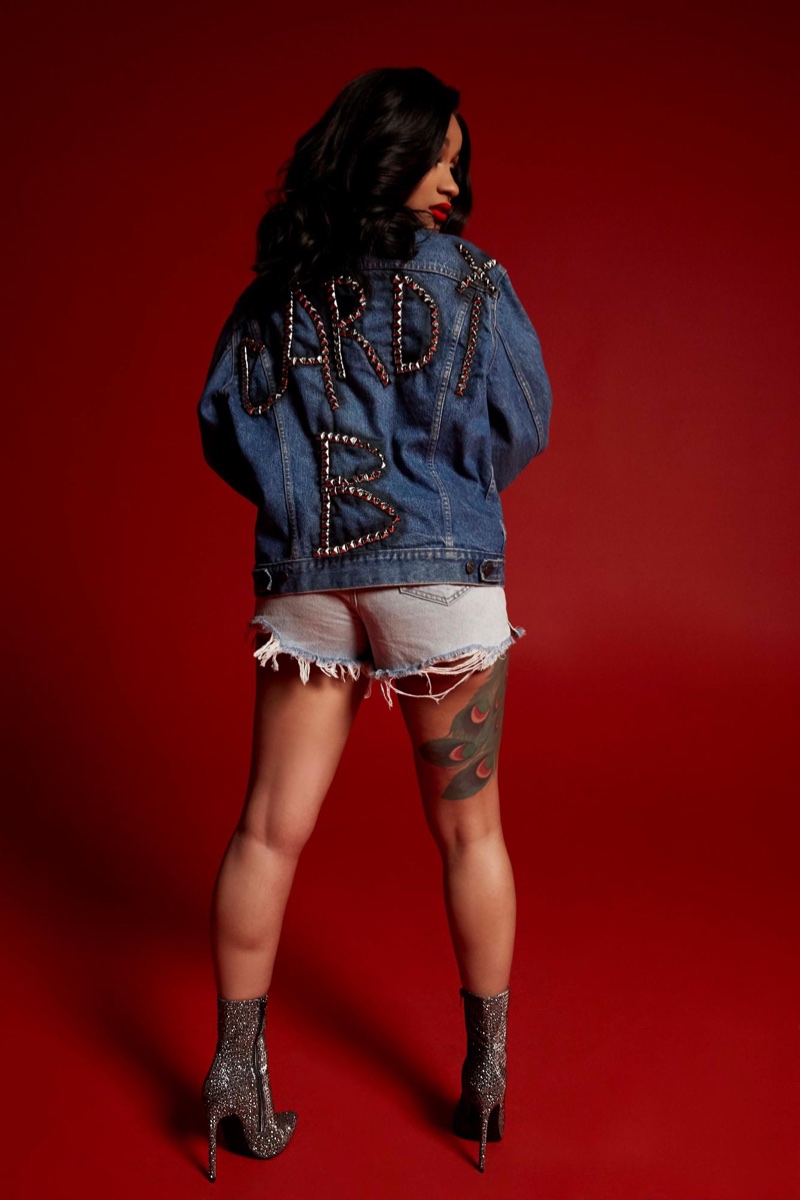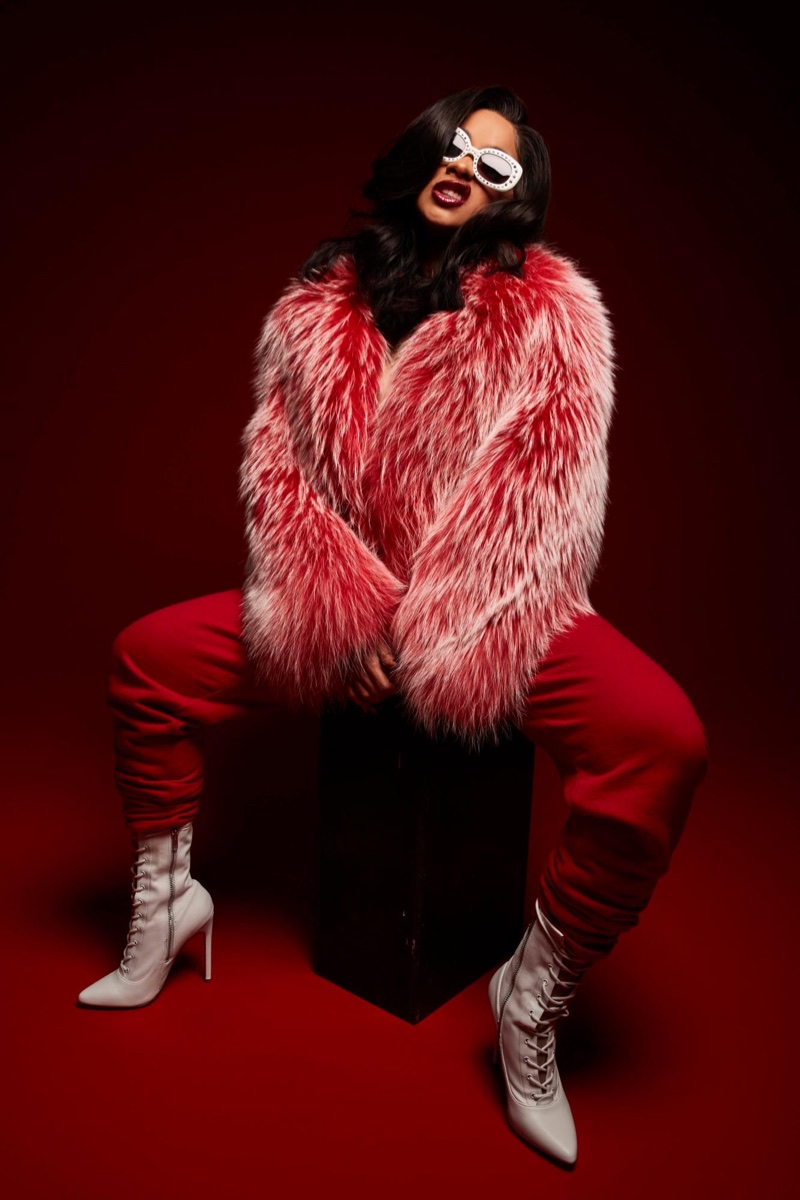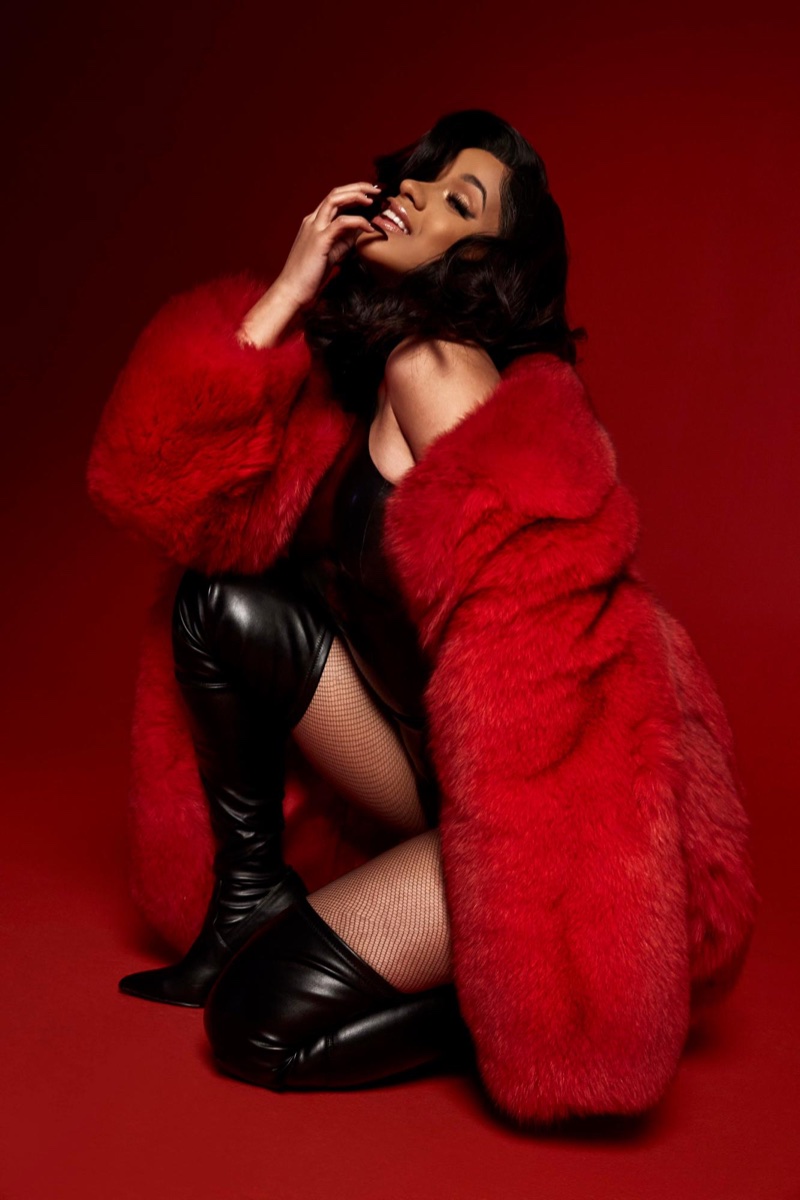 Categories

New Posts

Hot Posts